GRASS has always been a pioneer in the furniture industry. From the first concealed hinge to the invention of the double-wall drawer, the history of GRASS has been shaped by visionary engineering expertise and countless groundbreaking products.
Kinvaro T-Slim. The multi-award-winning, concealed flap system.
---
"Never stand still and always think one step ahead. For us, movement means setting the pace and inspiring our customers."
Harald Klüh - Brand Manager - GRASS Group
Innovations

for exclusive furniture.
2022: Vionaro V8.

The thinnest steel frame in the world.
With the Slim Drawer System, just 8 millimetres thin, GRASS heralds the next generation of drawers.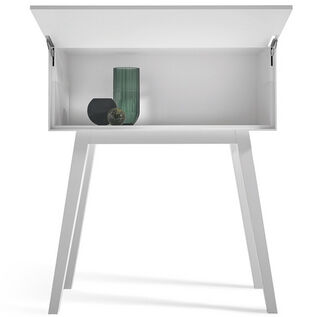 2019: Kinvaro T-Slim.

The revolution in flap fittings.
The invisible flap system will be presented at Interzum.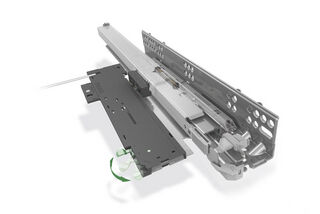 2016: Tipmatic Soft-close.

The solved paradox.
The mechanical opening system combines handle-free opening with gentle closing and can be optionally retrofitted.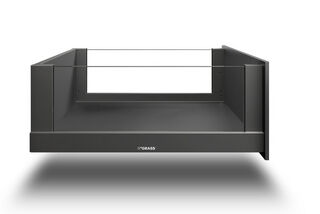 2015: Nova Pro Scala.

The spectacular relaunch of a classic.
Nova Pro is right on the pulse. In particular, the new Crystal Plus frame drawer with patented click technology revolutionises the glass drawer.
2013: Vionaro V13.

The timeless design classic.
Presentation of the Vionaro double-walled designer drawer based on the proven Dynapro slide.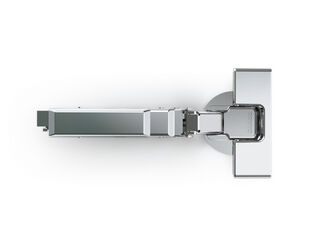 2010: Tiomos.

The first hinge with

invisible damping.
Development of Tiomos, the world's first hinge with integrated, adjustable soft-close damping.
2009: Dynapro.

World première of the first,

fully-synchronised slide system

for wooden drawers.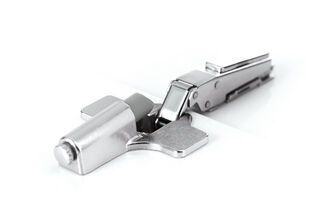 2004: Soft-close.

The first hinge damping system.
For the first time, Nexis hinges can be optionally extended with the soft-close damping system.
1989: The world's first

double-walled

drawer system in presented.
1972: World première of the first

roller carriage slide.
1963: Development of the

world's first

concealed all-metal hinge.
1947: GRASS is founded

in Höchst, Austria
Whether unique movement systems or elegant opening systems for handle-free fronts: Our fascinating inventions are sustainably changing the world of furniture today - just like they always have.