Research and

Development.
We work day in, day out to improve and further develop groundbreaking movement solutions, to redefine the limits of what is possible and to further expand our position as an innovation leader.
We turn ideas into

innovations.
Our research and development teams work on innovative technologies that sustainably shape the future of furniture, navigating numerous different fields from smart home to movement design and product digitisation. Whether classical engineering, design or software development – you'll find the whole range at GRASS.
Interested? Get to know our research and development department and discover the career opportunities available to you.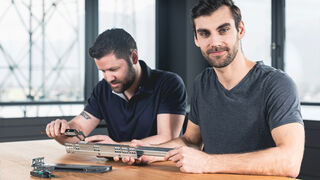 From product development to manufacturing, technology makes the difference. Innovative excellence is our strength and the result of our cross-disciplinary and cross-departmental collaboration. We are united by the desire to set new standards and inspire our customers.
We became leaders of innovation with this approach. In order to remain well positioned, we are constantly on the lookout for visionary and creative minds who, with a strong team spirit, desire to tackle the technological challenges of our time and be in on the action when the future of living moves forward.
Pioneering spirit is deeply rooted in our DNA. Pioneering spirit means crossing the threshold of what is possible to discover new horizons lying beyond. Because everything that seems unthinkable today will be possible tomorrow. Pioneers are people who imagine things as they could be, not as they are. Pioneers are people eager to change the world. We are looking for such people.
Tim Lucas
Head of Department, Research & Development
"Developing products requires creativity and

an innovative spirit. At GRASS, I am provided with

the resources and space I need to

do these things."
Christopher Trinkl
Development
---
Do you think digitally too?
Bits and bytes are just as much a part of our everyday lives as digital product models and physical prototypes. To invent something new and bring it to life is a fascinating process. Sounds exciting. And it is.
---
"GRASS products fascinate me each and every day and bring me great satisfaction. I can use

my ideas to help shape and develop movement design"
Pascal Obrist
Series Development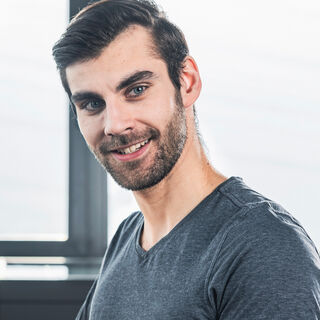 The GRASS Group is a globally successful business, a traditional yet fresh brand with an impressive variety of perspectives.