The embodiment of exceptionally easy opening, excellent running characteristics, minimum drawer deflection and outstanding reliability.
Inspiration at the

right angle.
The minimalist design with its striking lines, right angles and small radii gives the double-wall metal drawer sides a timeless, functional elegance.
It is not a drawer.

It is a Nova Pro.
Over the years, Nova Pro has become synonymous with double-wall drawers. The quality, stability and smooth running of the movement systems have a proven track record and are still unmatched today. Therefore, the name Nova Pro alone creates a certain expectation, which must be validated with each individual product.
---
With the clarity of an

icon.
Nova Pro is a piece of contemporary history. Its unique character is based on the principles of minimalist clarity and perfection down to the last detail - from the precise production of each individual component down to the colour and finish, everything is aimed at achieving perfect function, top quality and sustainability.
Making opening and

closing fun.
Thanks to the mechanically synchronised slide rails, your Nova Pro moves without intrusive noise or resistance. It appears to float silently. This elegant and smooth movement makes opening and closing Nova Pro drawers a special experience.
Ingenious solution:

The glass drawer for

full visibility
Never amiss with glass. The 186 mm high Crystal Plus glass drawer certainly ranks as one of the most ingenious inventions in GRASS's history. It is made of one piece and is delivered ready-to-install.
This makes the Crystal Plus drawer the world's only frame drawer with over 1,100 cm² of lateral transparency. In short, Crystal Plus not only brings you aesthetic advantages, but above all, full visibility, greater free space and greater stability.
---
See everything.

Find everything.
In combination with the Nova Pro Scala glass drawer, the Crystal glass inner front that is just 8 mm thick reveals its very special appeal. Its three-sided, transparent design makes inset drawers appear light and open. Nothing is hidden from you.
---
Fitting tall cabinets with drawers is a current trend. Great that Nova Pro offers the perfect solution for these applications: elegant and extremely slender glass inner fronts.
There are countless

good reasons
Nova Pro Scala is a great drawer system that you can expect to work perfectly from the first to the last day. That's what we mean by reliable performance. For as long as the furniture lasts.
German Design

Award Winner

2016.
Lowest opening resistance
Nova Pro is extremely easy to open. The drawer seems to open by itself.
One-piece

solid metal drawer side.
Nova Pro Scala is a pure steel drawer side. All components are connected to each other using the latest laser welding technology.
Unique

running characteristics.
The mechanically synchronised drawer system is famous for its weightless operation without intrusive noise or resistance.
Movement technology with a proven track record.
Nova Pro is one of the most successful double-walled full extension slides in the world.
Holistic

drawer platform

for maximum

differentiation.
High-tech made

in Austria.
Nova Pro Scala is a branded product manufactured in Austria.
Discover the revolution in colours. Nova Pro Scala offers new effect powder coatings and high-tech surfaces for greater climate protection. Choose from three standard colours and three special colours.
Sustainable surfaces for the drawer of tomorrow.
Colours and surfaces play a special role in the perception of our drawer systems. They have a significant influence on their effect, trigger emotions and associations that lead to unconscious reactions. Each individual coating must do justice to this special significance of colours and surfaces. We are well aware of this. In addition to the proven, high-quality standard surfaces, we also offer innovative effect surfaces, which pick up on current home interior trends. Warm colours, fine textures, matt shine - with GRASS special colours, design principles can be continued into the interior of the furniture while in particular also offering an unprecedented, tactile quality. Touching these surfaces is a sensation you won't forget. The unique high-tech surfaces make the world look a little more colourful and open up new options in furniture design. But not only that. Our colour range also sets new standards from an ecological point of view. By using environmentally friendly high-performance powders and energy-saving low-temperature technology, each individual drawer ensures greater sustainability. It goes without saying that all GRASS surfaces also fulfil a protective function, that they are hard-wearing, scratch-proof and resilient to household chemicals.
Designer panels as

an upgrade for

differentiation.
Being able to change the aesthetic perception of a drawer when it is installed - that would be innovative, we thought. And with the supplementary designer panels from Nova Pro Scala, this idea has become a reality. Thanks to the right-angled shape of the Scala drawer side, the L profiles are not only easy to apply, they also offer a whole cornucopia of new design options.
---
Each Nova Pro

is a small

work of art.
Design thrives on inspiration. And what could be more natural than to be inspired by contemporary works of art or classics of modernity to create new, unusual design ideas for individual Nova Pro upgrades. Here you will find a small but exclusive gallery of options.
---
No other drawer system offers you more options.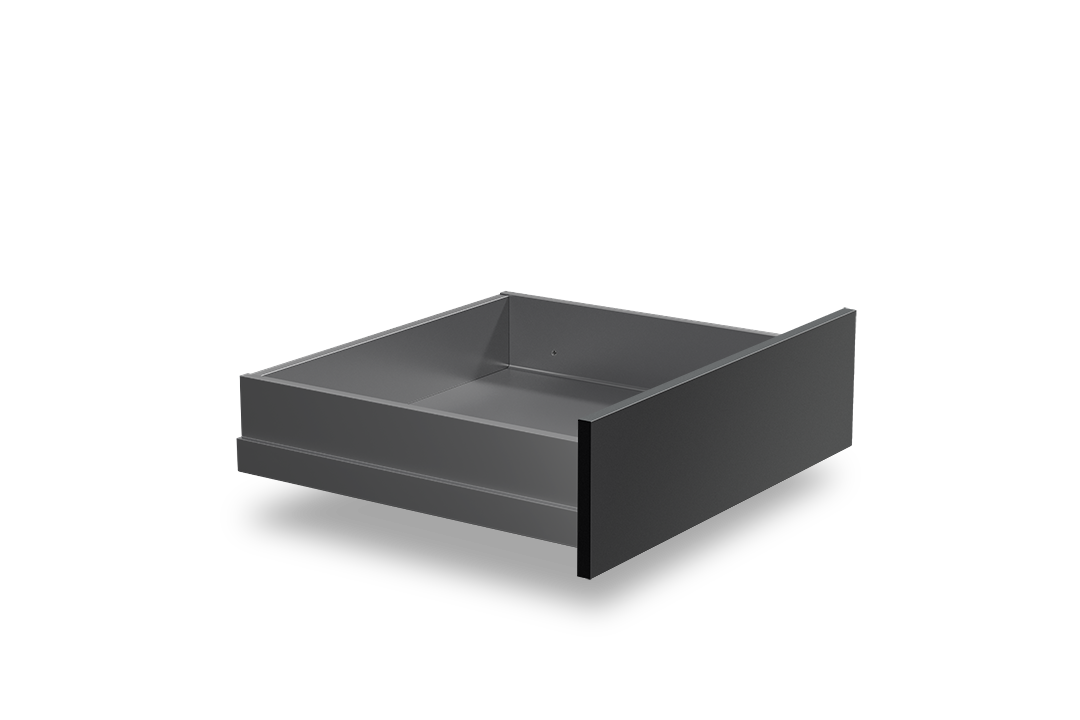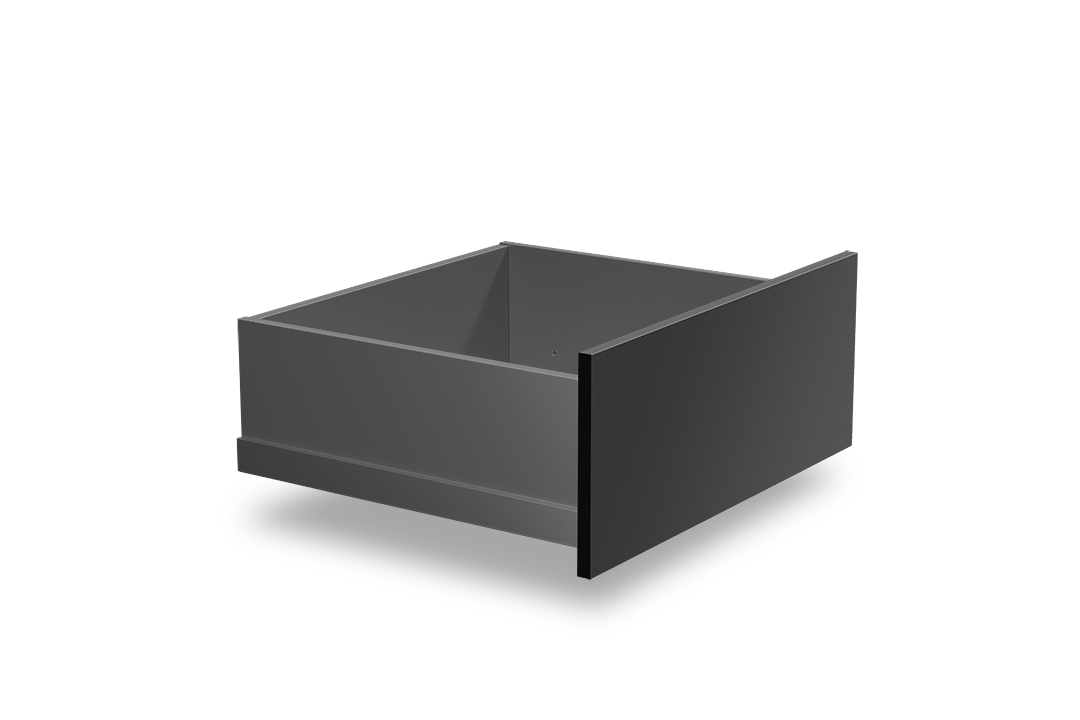 Rectangular Railing Drawer Side H90
Crystal Plus Frame Drawer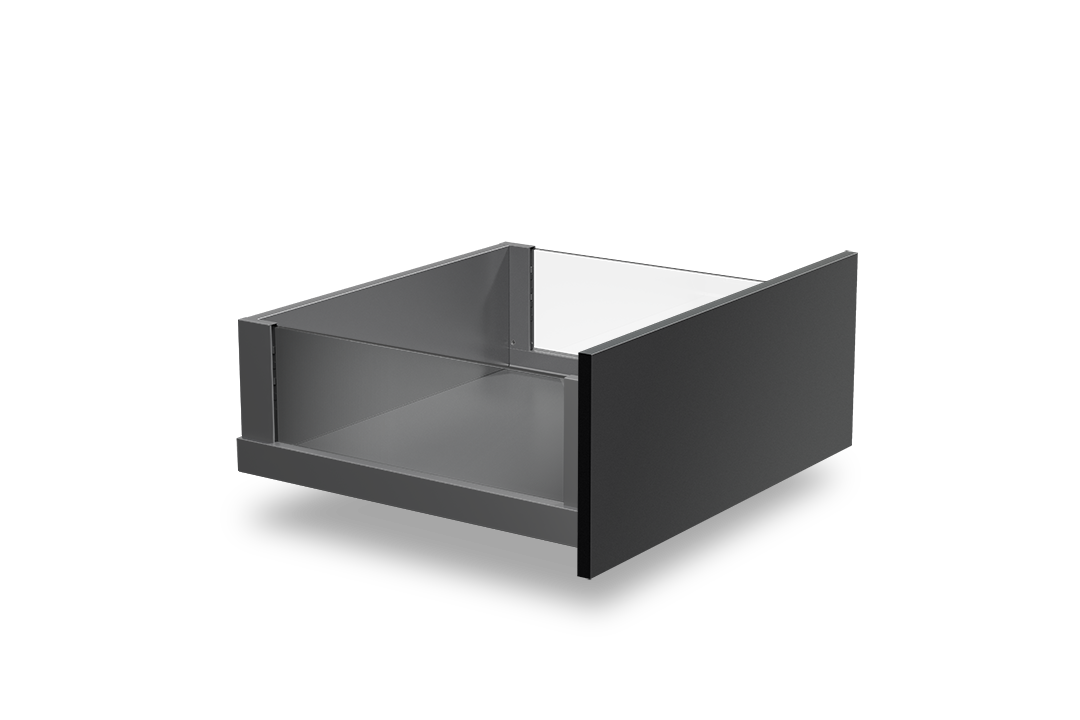 F8 Inset Panel Drawer Side H90
F8 Inset Panel Drawer Side H186
F8 Crystal Inset Panel Slide-in Element H121
F8 Crystal Inset Panel Slide-in Element H146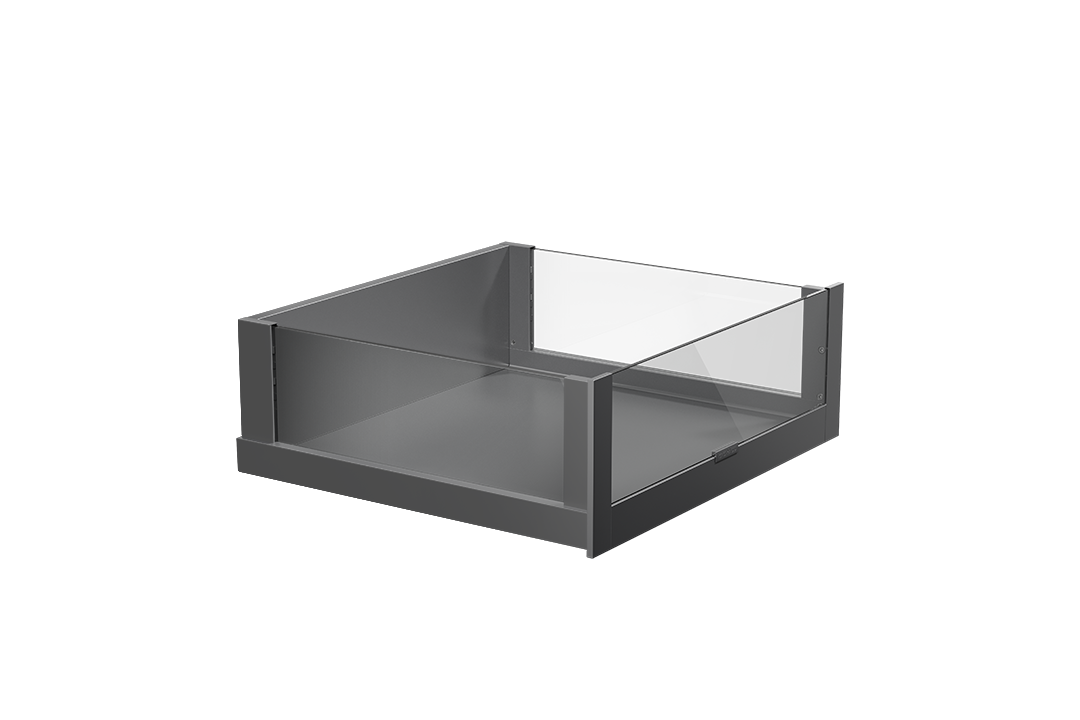 Nova Pro Scala

comfort systems.

To make your everyday

life a pleasure.
Handle-free Nova Pro drawers opened by lightly tapping or closed with gentle damping or both combined - our opening and damping systems, with their proven track record, make opening and closing your drawers a pleasure.
---
Nova Pro offers a globally unique, holistic drawer platform with five drawer side heights, which are made of one piece. In addition to the box drawers, the range includes a railing drawer, a railing Plus glass add-on and the Crystal Plus glass drawer - each available in six colours. Various matching inset panels and steel rear walls are available. In addition, there are four comfort systems and, with TAVINEA, the perfect interior design to choose from.
Find the perfect

internal divisions for

Nova Pro Scala.
TAVINEA offers carefully thought-out and lovingly designed internal dividing systems to organise your Nova Pro Scala drawers.
---
---
We knew that we could shape beautiful

products out of steel.

Now you know it too.