Even in modern, automated industrial production: People make the difference. Whether its in the development, construction or implementation of our production facilities - our specialists are passionate about the work they do and work hand-in-hand as a team.
Passion is the most

important component.
The GRASS Group production network comprises cumulative expertise that moves furniture and people alike. The complexity of our production involves major challenges for people and machines. Yet our well-rehearsed production teams shine, intelligently combining engineering skills and subject expertise far beyond the factory gates.
New thinking is required not just when developing new movement systems, but when fundamentally redesigning our production. Here too, the GRASS Group is one of the technological pioneers. Specialists from various disciplines are working hard to merge the product and production process in order to make the vision of the factory of the future a reality.
To meet and surpass these particular challenges in the future, we are constantly on the lookout for creative minds and production experts who want to embark on a new era of sustainable industrial production with us. At our plants in Vorarlberg, Salzburg, Germany, the Czech Republic and the USA, we are constantly looking for employees who are happy and motivated in their work.
Our objective is the perfect product. That's why Vionaro V8 is manufactured on one of the most modern production lines in the world. All components are connected to each other in a fully automated process by means of laser welding technology. This high-tech assembly guarantees high-precision connections that are mechanically extremely resilient and therefore particularly durable. We are enthusiastic about that.
Werner Elender
Managing Director Production
"Only when I am confronted with

challenging tasks can I grow

and develop. GRASS supports me and my

colleagues in becoming better."
Alexandra Sagi
Production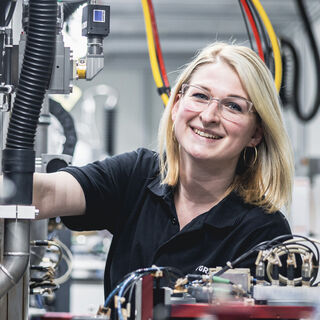 Are you quality-conscious, committed, reliable and a real team player? That's perfect. This is particularly important to us in production and logistics. We think and act as a team. This is the only way we can be sure we're getting closer to our vision every single day.
"I still look forward to

going to work. Every single

day. Because it's a lot of fun

to develop and implement

technical solutions as a team."
Dieter Erne
Head of Department, Blanking Shop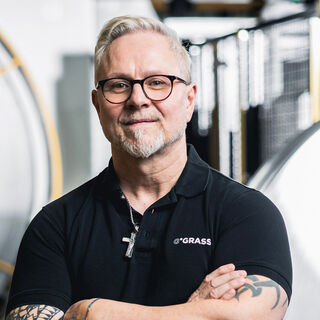 ---
"I really enjoy tinkering with

the line setup until it runs properly.

We also have a great team."
Abak Murat Operator, Blanking Shop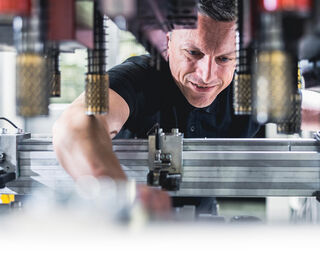 Just what you're looking for?

Apply to us.
Creation and maintenance of test instructions and test plans as well as implementation of quality approvals for various production processes using statistical procedures.
Preparing the machines for the production process.
Control and monitoring of machines and lines for trouble-free operation.
Preparation of work processes as well as inspection and commissioning of machines.
Maintenance and troubleshooting of machines and lines.
The GRASS Group is a globally successful business, a traditional yet fresh brand with an impressive variety of perspectives.